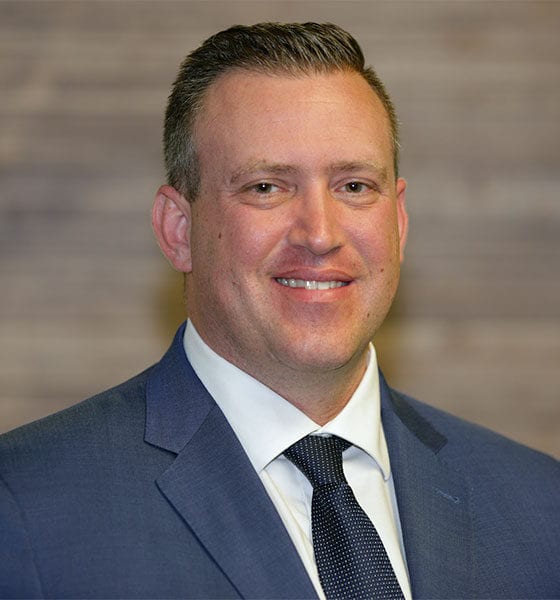 Thanks guys, I guarantee you're gonna love your tax-saving plan!
- Chris
Finally, a
tax-slashing

roadmap for your business...

25-80 page tax-saving plan

Customized review of 1,400+ potential deductions

Specific tax planning recommendations

Estimated retirement savings

And much, much more!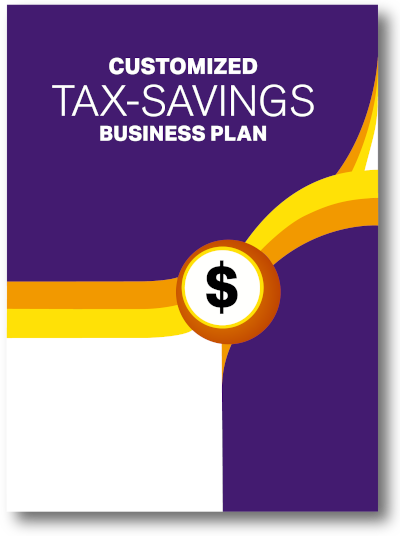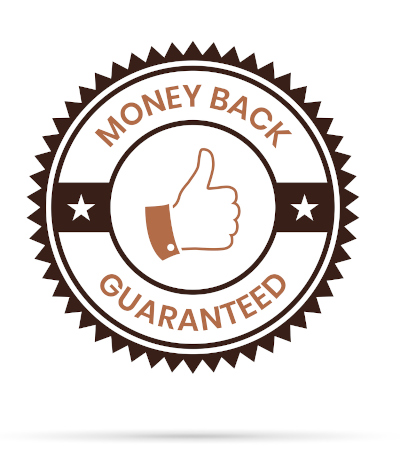 No risk
guarantee
Our plan works, and we'll prove it to you! We're so sure you're going to love your tax-saving plan that we'll refund your purchase if we don't find savings of at least 3x the purchase price of the plan (minimum $25k in revenues).
EXCLUSIVE OFFER
YOUR PRICE $1,797
TODAY ONLY

$599

DOWN
The tax-saving business plan is 3 easy monthly payments of $599, totaling just $1,797.
---
10 reasons you need a
tax-saving plan
1. YOU COULD REDUCE YOUR BUSINESS TAX LIABILITY
Ultimately, the goal of tax planning is to reduce your overall tax liability so you genuinely pay what you owe and not a penny more. Put more money back into your business.
2. IF YOU FAIL TO PLAN, YOU PLAN TO FAIL.
Just imagine multiplying newly found missed or potential yearly deductions over the next five years or over your entire career. Can you afford to miss out on substantial potential savings?
3. YOU COULD SAVE TIME & REDUCE ERRORS
Having an effective tax strategy in place can save you a ton of time throughout the year, and especially during tax season.
4. YOUR FUTURE BUSINESS GROWTH COULD INCREASE
Having a solid foundational tax strategy can help you make better informed business decisions and ultimately be put into strategic investments, marketing, upgrading tech, hiring employees, making purchases, etc.
5. YOU NEED TO STOP TRYING TO DO IT YOURSELF
Our tax-pros have your back as they identify the hundreds of potential deductions your unique business could be taking advantage of.
6. YOUR BOTTOM LINE COULD USE A BOOST
It's not about what you make, it's about what you keep. Pinpoint the exact tax-saving strategies that can increase your bottom line, both in business and in your personal finances.
7. YOU NEED TO TACKLE YOUR BUSINESS PROBLEMS
Focusing on fixing your business challenges is what you're good at. Now is not the time to try and learn the whole tax code yourself, that's what our experts can do for you and help you save more money.
8. YOU WANT TO ACHIEVE MORE OF YOUR GOALS
Clearly you have goals for your business because you are considering a tax-saving plan. Adding a tax plan to your overall strategy can help pave the way to achieving all your business and personal goals.
9. YOU CAN HAVE GREATER PEACE OF MIND
Ever wonder if you're paying too much tax? It's time to eliminate unnecessary stress and uncertainty by knowing just what your business's tax liability will be so you can make factual business decisions.
10. YOU WILL SEE THE BIGGER PICTURE
Discover if your business structure needs to change; a better sense of potential profit areas; new investment options; stronger retirement preparations, etc. when you see your business from a broader tax perspective.